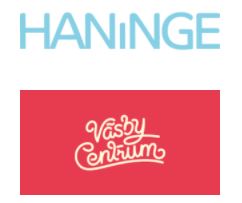 Parkman i Sverige AB takes over the operation of the parking in Haninge Centrum and Väsby Centrum
Now Haninge Centrum and Väsby Centrum have also installed Autopay. With the new system, the parking disc disappeared and thanks to several payment options, visitors do not have to risk control fees. With the help of cameras, the parking time is counted and if you stand during the free time, you do not have to do anything but just leave the facility.
Haninge Centrum starts on June 7 and Väsby Centrum in the autumn of 2018, both facilities are owned by Grosvenor Fund Management.
Facts about Autopay: Customers get five different ways to pay, for example in the machine, with the Easypark app or via the website parkman.nu or invoice. For the most convenient payment, register your card on autopay.io and all possible parking fees will be deducted automatically in all Autopay facilities in the world. Visitors who rent a monthly parking space in the garage also get smoother entry and exit as an electronic permit replaces previous permits. The best thing about the system is that you can not get any parking fines.
Autopay is now available in several countries, in Sweden among others. in: Täby Centrum, Nacka Forum, Kista Galleria, Kista Science Tower, Solna Centrum, Sollentuna Centrum, Liljeholmens Galleria, Sickla Köpkvarter, Farsta Centrum, Bryggydden Karlstad etc.