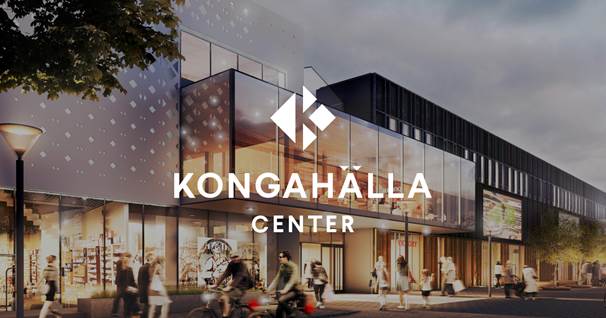 Kongahälla Center
Kongahälla Center, Älvebacken 1, Kungälv, Sweden
Opening hours:

07:00-23:00
Short Term: 3 hours free parking per day. After that, it costs 15 kr per started half hour. Maximum fee 150 kr per day
Long term: If you want to rent a parking space, you need to contact Kongahälla Center.
---
Service
Palissaden: 2,1m
1.200 parking spaces
11 charging stations
---
Payment system
---
Payment information:
Kongahälla Center has Sweden's most modern parking system, Autopay.
This makes it easy for you as a visitor. You do not have to think about your parking time and risk getting an inspection fee.
You only pay for your actual parking time afterwards.
There are cameras at the entrance and exit that read your license plate and thus keep track of your parking time.
If you have been there for a shorter time than the free time, you can just drive out of the garage. You can become a member of autopay.io and register your debit card, then your debit card will be debited if you have been over the free time at the exit. If you are not a member and have deposited your debit card, you can choose to pay at one of the payment machines or within 48 hours at autopay.io. If you do not pay on any of the previous payment options, an invoice will be sent home to the vehicle owner.
General information:
In the new fresh shopping center Kongahälla Centrum, you can easily park in one of their 1,200 parking spaces.
Kongahälla Center has everything you need in a shopping way. It is a good arrangement in the center where they have divided the stores depending on what you are looking for.
You can also have lunch, dinner or coffee in their Food Hall which has six different restaurants with food from around the world. You do not have to agree on a restaurant, but here everyone can choose which food they want to eat but still sit down together at the same table. Or just hang out with friends, family or co-workers as there are plenty of meeting places.
And best of all, you do not have to interrupt your shopping, meal or time with friends to replenish your parking space. Without all payment is made in arrears.