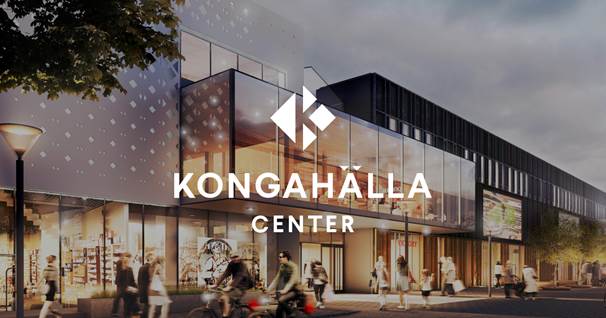 Now Parkman i Sverige AB and Autopay are coming to Kungälv, Kongahälla Center!
Parkman i Sverige AB is currently installing AUTOPAY in Kungälv's new shopping center Kongahälla Center!
Kongahälla Center is owned by Adapta Fastigheter and had its opening party the last weekend in March. The shopping center has its own Food Hall with something for all tastes and almost 100 stores, they have also implemented a rewards program, Kongahälla Friends, which gives the customer many benefits, among others. 3 hours free parking. And not only that, there is also its own Health Center. Read more about all this on Kongahälla Center's website.
Facts about Autopay:
The system, which is the most modern on the market, makes it easier for customers to park. Cameras read the vehicle number at the entrance and exit and in this way the parking time are logged.
Customers get five different ways to pay, including in the payment machine, use a parking app, through the website autopay.io or invoice. For the most convenient payment, register your card on autopay.io and all parking fees will be deducted automatically in all Autopay facilities in the world. The best thing about the system is that you can't get any parking fines.
Autopay is now available in several cities, in Sweden: Stockholm, Karlstad, and Norrköping.