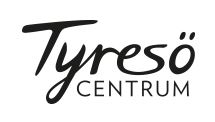 Tyresö Centrum now has Autopay
Now we are also in Tyresö Centrum with the simple parking system Autopay.
Everything to make it easier for customers.
With Autopay, any payment is made after the visit.
The center has existed since 1992 with 76 shops and restaurants and is owned by Skandia Fastigheter.
Facts about Autopay:
The system, which is the most modern on the market, makes it easier for customers to park. Cameras read the vehicle number at the entrance and exit and in this way the parking time are logged.
Customers get five different ways to pay, including in the payment machine, use a parking app, through the website autopay.io or invoice. For the most convenient payment, register your card on autopay.io and all parking fees will be deducted automatically in all Autopay facilities in the world. The best thing about the system is that you can't get any parking fines.
Autopay is now available in several cities, in Sweden: Stockholm, Karlstad, Norrköping and Gothenburg.