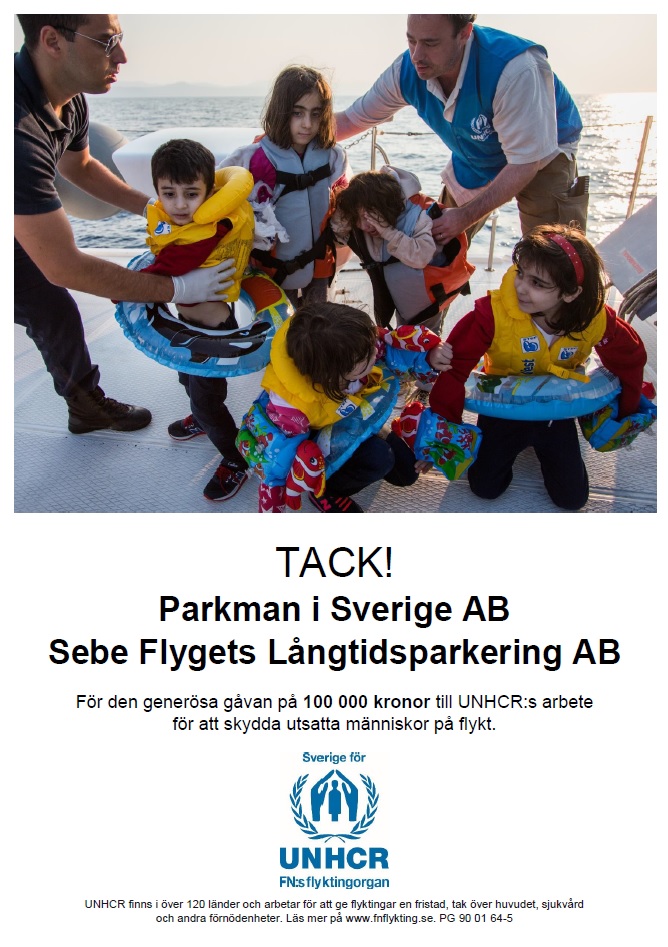 Parkman i Sverige AB donates SEK 100,000 to UNHCR
60 million people are on the run in the world.
On behalf of the UN, the UNHCR is leading the work of protecting people fleeing war and persecution. UNHCR distributes emergency aid, fights for their human rights and gives people on the run a better future.
People who are on the run have often left everything behind to make the dangerous journey safe. UNHCR is present in all the world's major conflicts and provides people with emergency aid such as shelter, food, water and healthcare.
Parkman I Sverige AB also wants to help and therefore donates SEK 100,000 to UNHCR's work to help Syria's victims.