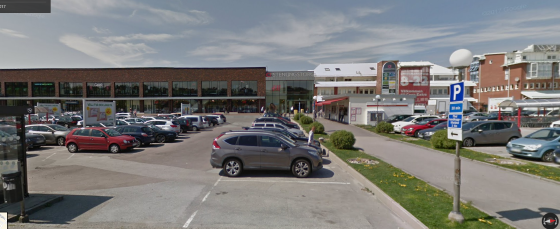 Stenungstorg Centrum
Stenungstorg Centrum, Östra Köpmansgatan, Stenungsund, Sweden
Opening hours:

00-24
Short Term: 3h free parking. After that 20 SEK per started hour
Long term: Reserved parking space in garage, around the clock: 910 SEK including VAT per month
Long term: Unreserved outdoor parking space: 520 SEK including VAT per month
---
Service
2,25m
1.034 parking spaces
0 charging station
App code: 17558
---
Payment system
Ticket machine
App parking
---
Payment information:
Take out a ticket at the ticket machine or choose to park with Parkamo or EasyPark.
You always have 3 hours of free parking no matter which of the options you choose to use.
Genreal information:
Right by the sea on the west coast inside the islands Tjörn and Orust not far from Gothenburg we find Stenungstorg Centrum. A shopping center with a wide range of shopping. With as many as 65 shops, restaurants and cafés. Here you will find everything from unique stores to the larger retail chains.
The atmosphere is calm and pleasant without stress in a beautiful sea environment. When you are done in the center, you can go down to the guest harbor and the harbor square where there are several cafes, restaurants and a fantastic sea view to enjoy. A popular haunt for visitors in summer.
There is always something happening in Stenungstorg, in summer they have popular events such as Sundanatta and Tjörn Runt. But also during other times of the year, the center ensures that there are activities such as dance performances, artist performances, fashion shows and much more.