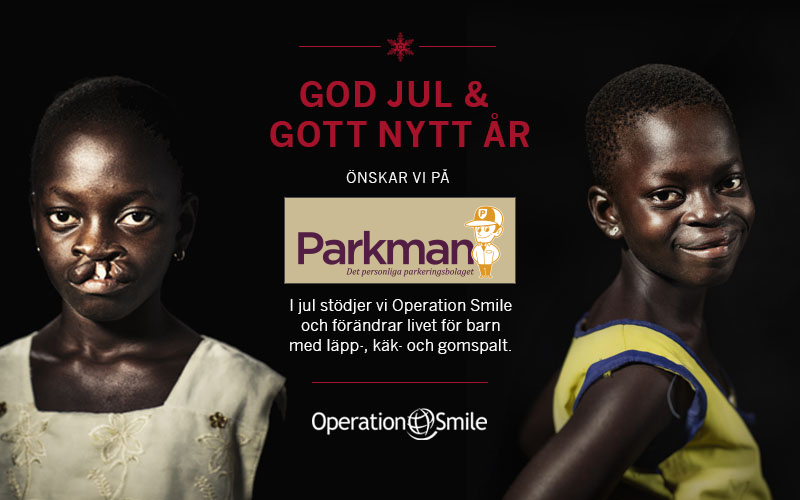 MERRY CHRISTMAS HAPPY NEW YEAR!
We wish our customers and partners a very Merry Christmas by donating money to Operation Smile for the third year in a row.
Last week we looked at their exhibition at Fotografiska where you can see how the grants they receive help children and adults all over the world for a better future.