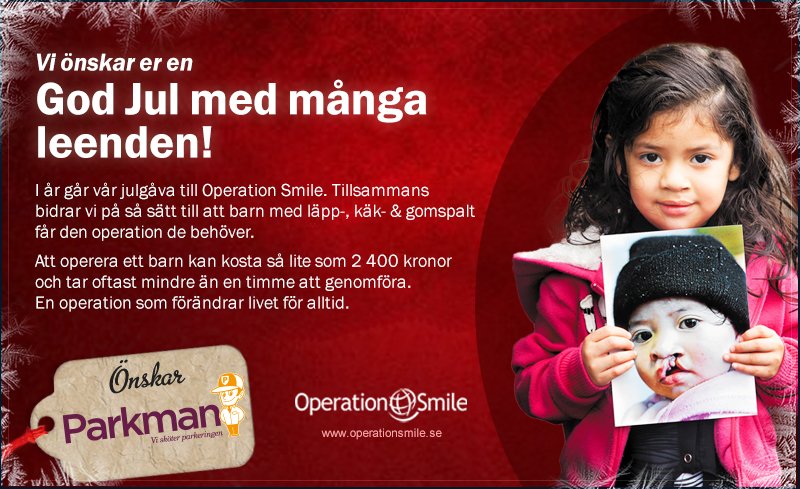 MERRY CHRISTMAS HAPPY NEW YEAR!
2016 was an eventful year for us. More new customers, colleagues and the Gazell award, which we are very proud of, of course.
We look back on an exciting year and as the company grows, we look forward to what 2017 has to offer.
Just like last year, we want to give our customers and partners a meaningful Christmas present.
Shared joy is double joy and therefore this year we make a contribution to Operation Smile.