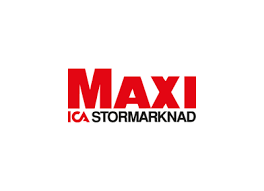 ICA Maxi opens in Brommastaden with the parking system Autopay and Parkman i Sverige AB
Now the first part of Hangar 5 is ready in Brommastaden. The first to open is Maxi ICA Supermarket Bromma and with that we start our first Autopay facility in Bromma.
NCC is building this new part in Brommastaden. In the area there will be, among other things, an ICA Maxi, offices, long-stay hotels and SATS.
It is strategically located at Bromma Airport and Ulvsunda, which is one of Stockholm's largest development areas.
The client forum Brommastaden currently consists of the property owners NCC, CBRE GI and Swedavia.
Facts about Autopay:
The system, which is the most modern on the market, makes it easier for customers to park. Cameras read the vehicle number at the entrance and exit and in this way the parking time are logged.
Customers get five different ways to pay, including in the payment machine, use a parking app, through the website autopay.io or invoice. For the most convenient payment, register your card on autopay.io and all parking fees will be deducted automatically in all Autopay facilities in the world. The best thing about the system is that you can't get any parking fines.
Autopay is now available in several cities, in Sweden: Stockholm, Karlstad, Norrköping and Gothenburg.