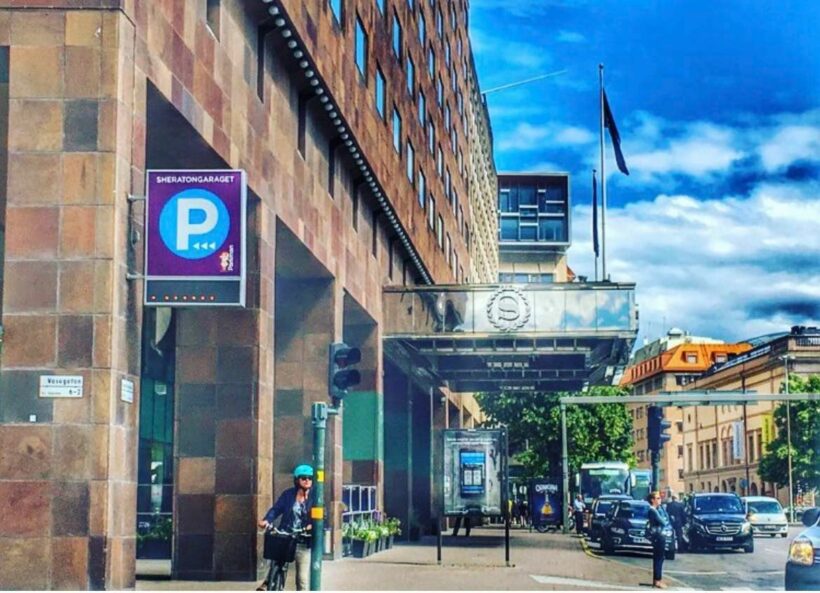 Easier to park in Stockholm!
Today we have started Autopay in the Sheraton garage. Avoid barriers and queues.
A camera-based parking system that reads your license plate at entry and exit.
Choose between four different payment options:
Pay in the kiosk.
Enter your registration number in the payment machine before leaving the car park and follow the payment instructions.
Automatic payment through Autopay.io
Register on Autopay.io and enter your debit card then your payment will be debited directly from your debit card when you drive out of the car park.
Pay within 48 hours
If you have not registered your debit card and receive information at the exit screen, you can easily pay when you get home. By simply going in here.
Pay in the app
If you want to pay with the app, start parking through the app (Parkamo or EasyPark), then you can just drive out and your parking will end automatically in the app.
Invoice
If you choose not to pay for any of the above options, an invoice will be sent by post to the owner of the vehicle for the time you have parked. Then there is a fee for the invoice.